Currently at Chicago Shakespeare Theater in Henry V, running through June 15: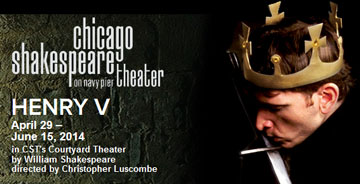 Up next, I'll be Benedicking around in Messina in The Arc Theatre's production of Much Ado About Nothing:

Summer 2013: I played Duke Orsino in: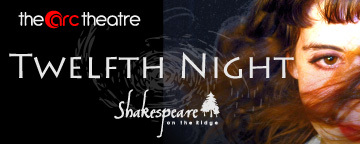 6/24/2013 - Ok, so it's been a while since I updated. My bad. Here are some updates:
- recently finished a production of Speaking in Tongues with Interrobang Theatre Project.
-In the fall I'll be playing Colonel Fremantle, Colonel Vincent, and Harrison the Spy at Lifeline Theatre in The Killer Angels.
10/3/2012 - New video added! I've added the industrial I shot in August to the video page. Check it out!
9/22/2012 - It's been a while since an update. I just finished a production of Cymbeline with The Riff Collective and now I'm understudying at Victory Gardens in Equivocation!
8/15/2012 - We had a great run at Gorilla Tango, with all of us in shows, we're done at GTT for now. But the Regulars will be back!
7/19/2012 -Had my first on camera audition, booked it, and shot it! Summer is going pretty well.
6/25/2012 - The Regulars are now in regular shows at Gorilla Tango! Come see us Wednesday nights at 9:00pm!

5/15/2012 - Just closed a world premiere production of I am Bradley Manning, a new play by Sarah Gubbins, at the Merle Reskin Theatre - See photos.